Tests and Results
Specimens and Results
Specimens and blood tests are usually taken at the surgery and we ask patients to ring for their results between 11:30-12:30pm Monday-Friday.
If you would like to view your results via our online system, please click here for information how to register.  Our Online Services, available for patients aged 16 and over, is called SystmOnline. It is a great online service which allows you to order repeat prescriptions, view your results, medical records and send secure messages to the practice. The service is open 24 / 7 / 365 days a year and can be accessed from your home computer, Tablet or Mobile phone.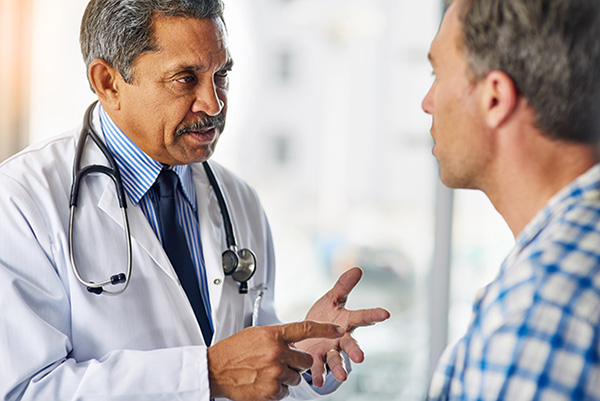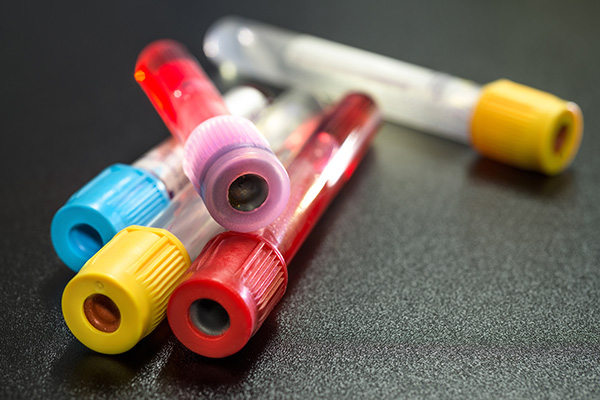 Blood Tests
A blood test is when a sample of blood is taken for testing in a laboratory. Blood tests have a wide range of uses and are one of the most common types of medical test. For example, a blood test can be used to:
assess your general state of health
confirm the presence of a bacterial or viral infection
see how well certain organs, such as the liver and kidneys, are functioning
A blood test usually involves the phlebotomist taking a blood sample from a blood vessel in your arm and the usual place for a sample is the inside of the elbow or wrist, where the veins are relatively close to the surface. Blood samples from children are most commonly taken from the back of the hand. The child's hand will be anaesthetised (numbed) with a special cream before the sample is taken.
You can find out more about blood tests, their purpose and the way they are performed on the  NHS website
X-Ray
An X-ray is a widely used diagnostic test to examine the inside of the body. X-rays are a very effective way of detecting problems with bones, such as fractures. They can also often identify problems with soft tissue, such as pneumonia or breast cancer.
If you have a X-ray, you will be asked to lie on a table or stand against a surface so that the part of your body being X-rayed is between the X-ray tube and the photographic plate.
An X-ray is usually carried out by a radiographer, a healthcare professional who specialises in using imaging technology, such as X-rays and ultrasound scanners.
You can find out more about x-ray tests, how they are performed, their function and the risks by visiting the NHS website.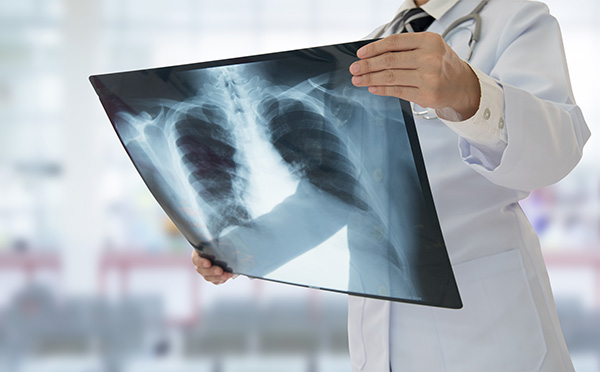 Results Policy
The results service has been reviewed by the practice team together and how results are processed and given out has been shared between all members so all doctors, nurses, HCA and receptionists are consistent in their approach. Staff members giving out results have been trained and observed by a GP before giving out results on their own.
The results service is regularly reviewed by the Pembridge Villas Patient Participation Group in their quarterly meetings.
Results are checked daily by each doctor and filed in the patient's notes. The doctors will review each individual result and code them appropriately and make a comment about them if needed which will assist the staff member giving out the results. If the doctor feels the result is very abnormal, needs action or cannot wait till the patient collects the results they will promptly call the patient directly or send them a text message, leave a voicemail or send a letter. If a doctor is on holiday then one of the partners will review their results and file them. All locum blood test requests are allocated to a regular doctor to review.
Patients are encouraged to register for online access to their results or to call the results line between 11.30am to 12.30pm Monday to Friday. 
We advise patients to ring for their results at least 3 days later for urine, swabs or stool samples and 5 to 7 days after they have had their blood tests and inform them that X-ray and scans can take 7-10 days. Patients are encouraged to ring for the results only once all the results are back to avoid missing results or repeated calls.
The results are given out by staff members: one HCA and two receptionists. The reception staff and HCA are not medically qualified to give out results but have been trained by a doctor to read the comments the doctors have made about the results. If the results are abnormal they will ask the doctor to call the patient back on the same day or advise them to book an appointment to discuss the results with a doctor. If the results are normal but the patient still has concerns or feels unwell they are advised to see the doctor as further tests or assessment may be needed. They document what they have told and advised the patient to do. They always have access to a doctor whilst giving out results if they are concerned about any patient. They have been encouraged to discuss any problems that arise from giving out results with the GPs.
The surgery has a strict policy regarding confidentiality and data protection. In this respect they will only give out results to the person they relate to by first confirming who they are speaking to unless that person has given prior permission for their release or if they are not capable of understanding them.
Policy review date:-  22/05/2020
We use cookies to help provide you with the best possible online experience.
By using this site, you agree that we may store and access cookies on your device. Find out about our cookies.
Functional Cookies
Functional Cookies are enabled by default at all times so that we can save your preferences for cookie settings and ensure site works and delivers best experience.
3rd Party Cookies
This website uses Google Analytics to collect anonymous information such as the number of visitors to the site, and the most popular pages.
Keeping this cookie enabled helps us to improve our website.